Director's Message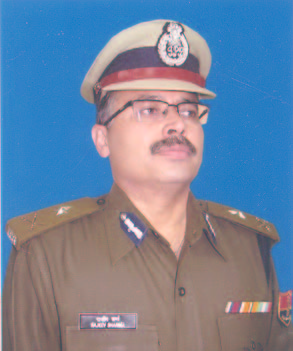 Welcome to the Rajasthan Police Academy!
In its pursuit of excellence in imparting police training, the Academy has crossed several milestones that we can be proud of.
We have incessantly striven to keep Police training relevant, state-of-the-art, updated and comprehensive. That our efforts have borne fruit is evident by the fact that the Ministry of Home Affairs, Government of India, declared RPA the best Police training Academy in North India not only in 2016 but again for the year 2019-20 in the Gazetted officers category for which RPA has recently been awarded the Union Home Ministers trophy, by the Hon'ble Union Home Minister, Government of India. We intend to continue to instill professionalism, integrity and service orientation in our trainees and endeavor to build a top-class institution.
The website is a medium to make our viewers aware of our aims and objectives, activities, achievements and innovations so as to build public confidence in our capabilities and also to apprise police officials about our training plans and current activities.
The visitors to the website are welcome to know more about RPA and are also expected to give their valuable suggestions to make the website better and better.
Jai Hind!
Rajeev Sharma, IPS
 DGP cum Director
Rajasthan Police Academy, Jaipur