About
Centre for Cyber security at Sardar Patel University of Police at Jodhpur has been set up with the basic aim to develop into a centre of excellence in the area of cyber security.
In this initiative areas which the centre endeavour to cover include:
1. Develop Information Security roadmap for the state of Rajasthan and help departments of Rajasthan Government including large/medium/small scale units to ensure implementation and awareness of Information Security.
2 Developing into a cyber advisory and response center for government of Rajasthan.
3. Providing training to government and non government agencies by carrying out onsite as well as offsite workshops/seminars in the field of Information Security.
4. Assist organisations in information security auditing comprising of vulnerability assessment, penetration testing, policy design and implementation to ensure use of best practices in Information Security.
Resource Persons
 

Shri Sanjay Pandey, IPS

Director
Ceter for Cyber Security

ADG-Mumbai Police

Shri C B Sharma, IPS (Rtd.)

Visiting Faculty
Centre for Cyber Security

Sh. Vikas Kumar Sihag

Coordinator
Centre for Cyber Security

Assistant Professor
Department of Computer Science & Engineering
Activities
1. Centre for Cyber Security, Inaugurated on 13th December, 2014 by Professor C V R Murty, Director, IIT Jodhpur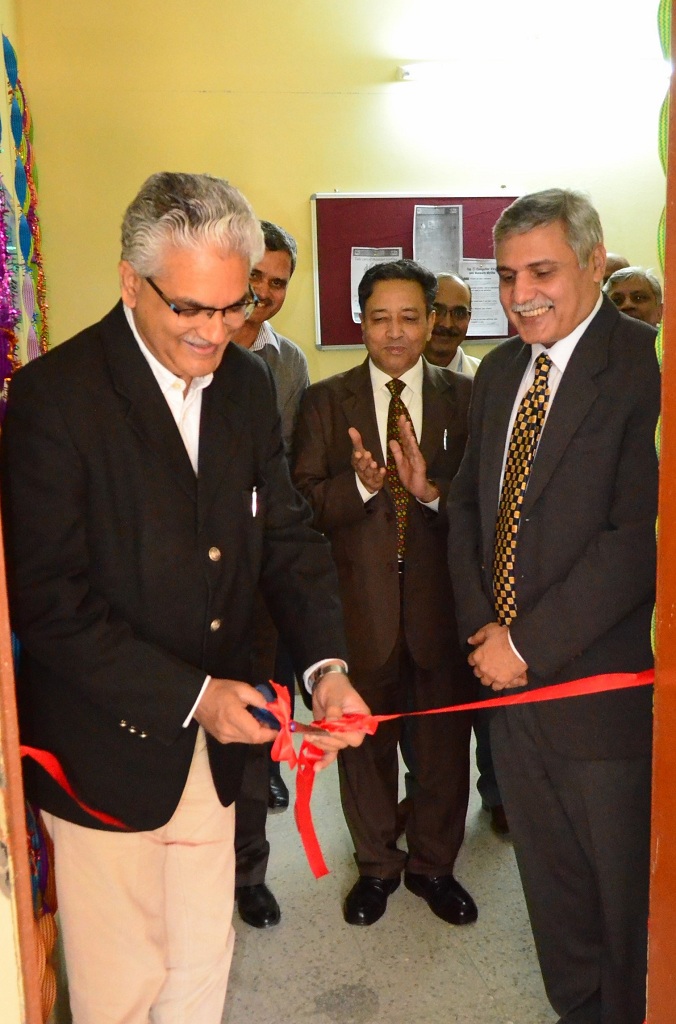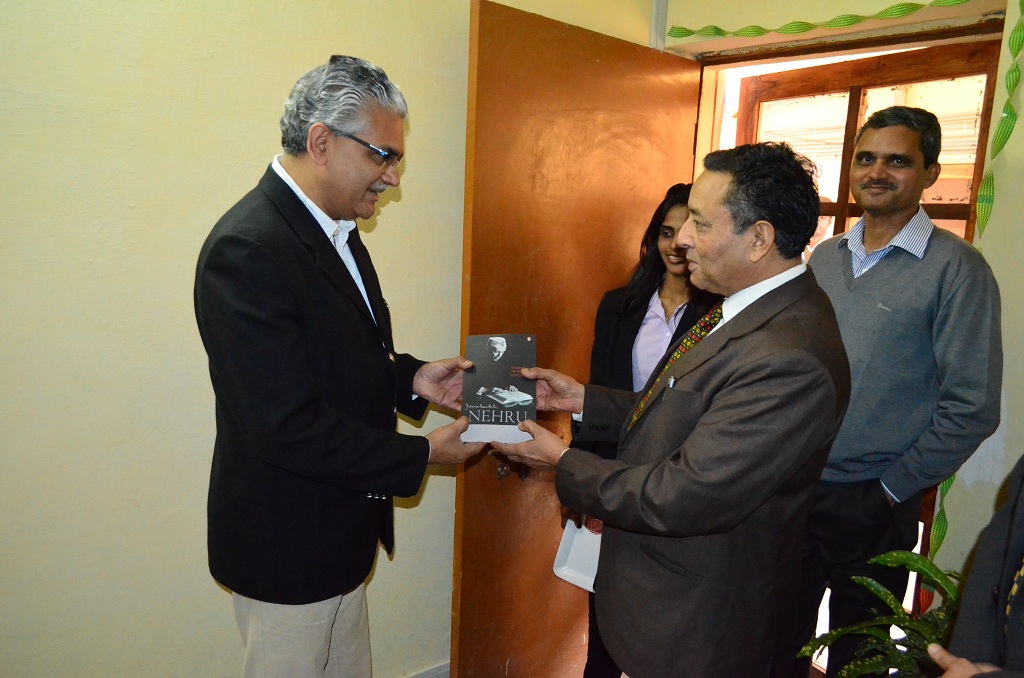 2. Centre for Cyber Security, SPUP organized a two days "National Workshop on Cyber Security, Cyber Conflicts and Our Critical Infrastructures" (13-14 Dec 2014).
Speakers:
Sh. Deepak Agarwal, Director General, Consultancy Development Centre
Sh. Sanjay Pandey,IPS, Controller, Weights & Measures, Maharashtra
Sh. Vikas Pareek, Associate Professor, Vanasthali University
Sh. S N Singh, Exec. Director, Chief-Security, ONGC
Sh. Sanjay Bahl, CERT-In
Sh. N K Sarvade, IPS, Independent advisor to Ernst & Young and Citibank
Dr. Prashant Mehta, National Law University, Jodhpur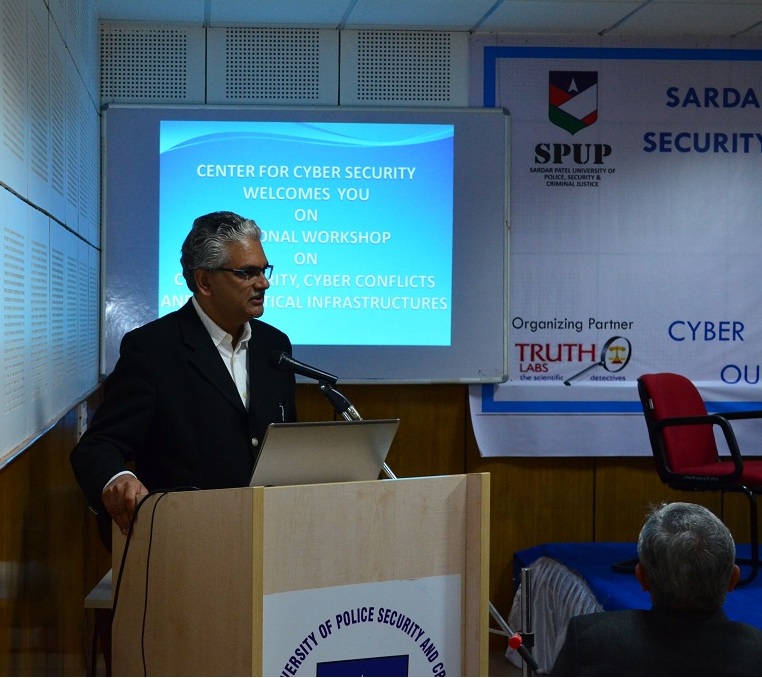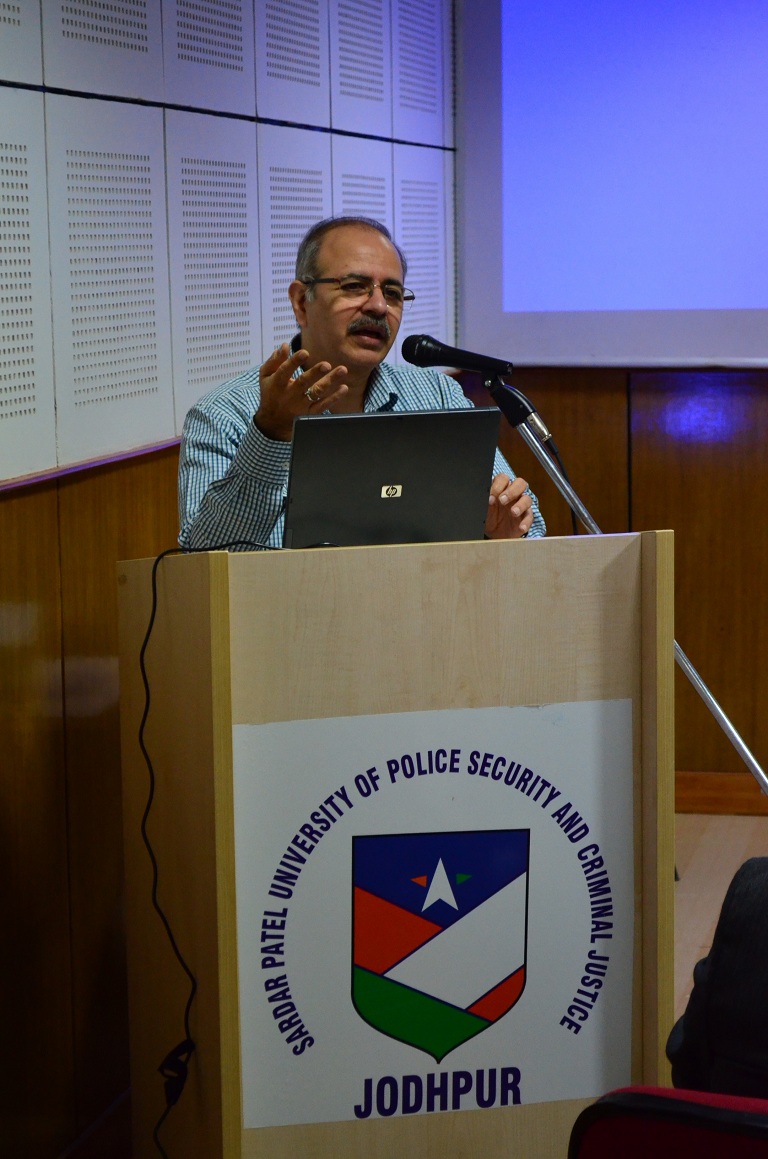 3. Workshop on Basic Colnputer Awareness and Cyber Crime Prevention for Police Personnel: